I am an author, freelance sports writer and education consultant from Swansea who, using my lifetime interest in and around sport, has created a career based on sports writing and delivering school based educational literacy programmes using sport as the driver.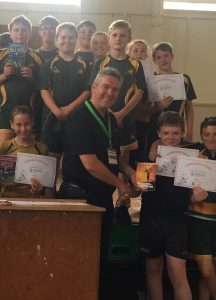 I am an award nominated author, specialising in sporting autobiographies, having written "Ashley Williams – My Premier League Diary" (Y Lolfa) in 2011 with Swansea City and Wales captain Ashley Williams and  "There's Only Two Tony Cotteys" (Gomer Press) in 2008 with former Swansea City, Glamorgan and Sussex footballer/cricketer, Tony Cottey.
My debut children's novel, "Champion of Champions" was published by Leeds based Scratching Shed Publishing in October 2017, and is an inspirational cycling based tale aimed at younger readers. Click HERE to read the excellent reviews about the book.
My next two children's novels, based on the trials and tribulations of a rugby mad youngster facing bullying and harassment in school, are both due out in 2020.
I am always available to discuss any literary projects, be they sports based or otherwise. I always feel that it is the story that is most important, not the genre. If you feel you have a project you'd like me to help you with, please just contact me.
I am also an experienced speaker and deliverer of educational workshops from Year 3 at Primary Level, through to Year 11 in Secondary Education. I focus on a combination of delivering inspirational speeches to young people to inspire them to embrace Reading for Pleasure as a lifelong hobby and explain my unconventional route to becoming an author. I owe my writing success to reading and a determination to never give up, despite many rejections along the way and I share that story in school assemblies and class gatherings. In addition, I deliver writing workshops based around sport, along with a Sports Journalism module which gives an introduction to that specialist side of writing. If you are interested in me visiting your school to work with your pupils, please find out more information here and you can also contact me here
Content writing is also one of my skills and I regularly provide copy for sporting events and speeches to enable third parties to deliver speeches and host Q&A's for sporting celebrities. I have provided detailed copy of the lives and careers of sporting legends as diverse as Sir Viv Richards, Jason Leonard, Jeff Thomson, Lee Mears, Ray Wilkins, John Francome, Lewis Moody, Sir Garfield Sobers, Bob Champion, Paul Merson, Phil Bennett, Ravi Shastri and Howard Webb for several Masters of Ceremonies at popular Sporting Events. In addition, I have interviewed and hosted sporting celebrities like Ashley Williams and Leon Britton for public Q&A events, and also interviewed leading sports stars such as multi Olympic Gold medallist Geraint Thomas, England cricketer Robert Croft and Wales rugby player George North for Buzz Magazine.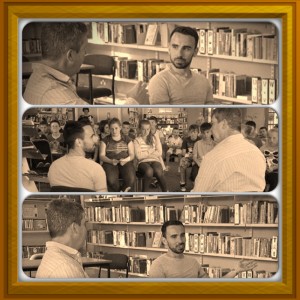 I also specialise in comment based columns across the whole spectrum of professional sport and have been writing newspaper, magazine and on-line columns and articles since 2004, developing a great understanding of the issues of sport in the 21st Century and how to deliver strong, considered and concise opinions to strict editorial deadlines and demands.
Born and bred in Swansea, I was educated at Brynhyfryd & Crwys Primary Schools, Bishopston & Gowerton Comprehensives and the University of Wales in Newport and served as a Governor of Casllwchwr Primary School in Swansea from 2001 to 2016.
I have been a sports obsessive all of my life and possess an encyclopaedic knowledge of sport, which, allied to my professional understanding of it, having worked so closely with top sports people of the calibre of Ashley and Tony, underpins everything I offer in terms of my sports writing. It is my life's passion and I count myself extremely fortunate to be in a position to write about sport as part of my living.
I played football to Welsh League level and cricket in the South Wales Cricket League during my "active" sporting life, but nowadays, those sports have been replaced by daily cycling and my other life long passion, golf. I wish I was better at both….but I keep trying!
My lifelong attention to sporting detail and enjoyment of sporting research – which underpins all the articles I've ever written – even led me to appear on BBC TV's Sports Mastermind in 2008, hosted by Des Lynam, where my chosen specialised subject was FA Cup finals 1970 to date.  I didn't do too badly in my heat, but as only the six heat winners made the final, I didn't progress. However, my overall score of 26 saw me finish in the top ten of all contestants so it wasn't complete humiliation!
If you would like to know more about me or my work, or feel that I can be of use to you in any area of my writing described on this page, then feel free to contact me via the online contact form.